Please Note:
Due to the 4K video resolution of the T100 trail camera, the video encoding format needs to download PotPlayer or VLC media player to play and set as a default media player.
SD card and batteries are Not Included in the package.
Recommend using SD/SDHC U3 Card up to a capacity of 128GB. ( NOT INCLUDED )
This trail camera is NOT a webcam, APP control has range limits.
Why choose Campark T100 trail camera?
Native 4K 30MP Resolution
Campark trail camera T100 features 4K resolution and 30 megapixels, capturing even more exciting moments. It brings you an excellent visual experience.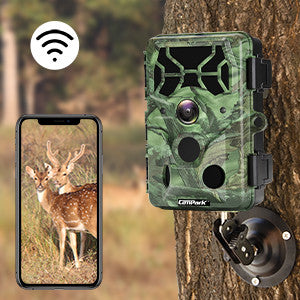 WIFI Connection & APP Control
Comes with a WiFi connection and an APP control function. Please download the APP in Google Play or the APP store (IOS: "Game Camera Pro"; Android please download. If you can't download it, please contact our technical team: support@campark.net), then connect with WiFi. You can adjust settings and check the photo /video on the phone directly.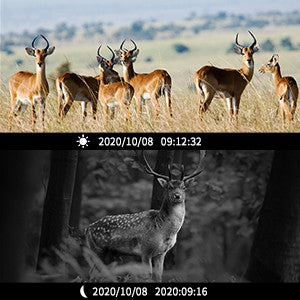 Advanced Image Sensor
The advanced sensor combines with exclusive image tuning algorithm, smart illumination technology to provide clear footage at night. This trail camera has 36pc 850nm infrared LEDs ranging 65FT(20m), clearly showing you the behaviors of animals in dark nights.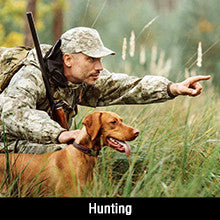 Hunting
T100 hunting camera is a helpful assistant to tracking animals for the hunter.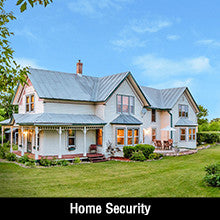 Home Security
The trail camera is also a home security monitor, which would be a multi-functional device.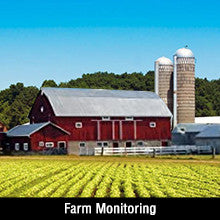 Farm Monitoring
Help you monitor your farm, protecting farm crops and animals from outside safety threats, preventing strangers, thieves, or any other animals.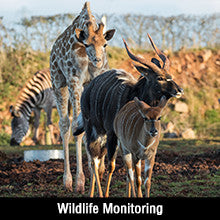 Wildlife Monitoring
If you want to know more secrets about wildlife, choose the T100 game camera for the wildlife world. You could easily touch the unbelievable fantastic world.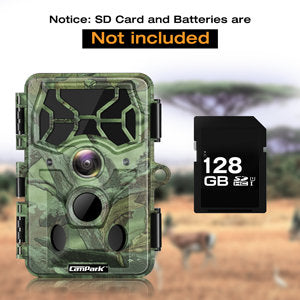 T100 Trail Camera Specification
Photo Resolution: 30MP, 24MP, 20MP, 16MP, 12MP
Video Resolution: 4K(3840 x 2160, 30fps), 2K(2560 x 1440, 30fps)
Distance of Night Vision: 65FT(20m)
IR Flash: 36pcs infrared LEDs (850nm)
Screen: 2.4" color TFT LCD
Waterproof: IP66
Recommend using SD/SDHC U3 Card up to a capacity of 128GB. ( NOT INCLUDED )
Recommend using an 8*1.5V Alkaline AA LR6 battery in this hunting camera to obtain maximum battery life. ( NOT INCLUDED )
APP: IOS:"Game Camera Pro"; 

Android: "Game Camera pro2"
Please download and install the APP
Step1: Turn on the trail camera
Step2: On phone APP: Turn on the app and then click"TURN ON BLUETOOTH"
Step3: On phone APP: Choose the camera under the device list
2. Connect WIFI
Step1: On phone APP: TURN ON WIFI
Step2: On phone WIFI Setting: Connect with the correct WIFI hotspot
Step3: Back to APP after WIFI successful connection, and then click "+" to connect.
What's in the BOX
1x Wildlife Camera
1x USB Cable
1x User Manual
1x Threaded Tripod
3x Screw
1x Mounting Belt