From helping you park in tight spots to significantly improving rear view, the rear view dash camera comes with great benefits. Easy to install, the rear view camera is mounted on the tail of the car and is connected to the screen which is placed over or around the dashboard. It is of utmost importance to invest in a good car camera because not only does the reverse camera come packed with a lot of benefits but it also ensures safety. And what is more important than safety? Nothing, right?
The backup camera captures the overall backdrop and hence the real time footage is then displayed on the screen. This stunt in turn ensures that reversing and parking is done with a lot of ease. The driver is also saved from the process of turning around to see the back view. Thanks to the rear view dashboard camera!
The driver can see what lies behind and this in turn can prevent a lot of accidents. This reverse parking camera system eliminates the risk of colliding with poles, walls and kids and pets. Saves precious lives and your pocket too. Now no more CRAASHHHHH!
Here is a list of some of the popular features that you can consider buying.
1. Touch Screen Streaming Media Mirror Dash Cam
Rear view streaming provides super clear and bright real-time traffic condition without delays. All the actions can be done easily by just swiping your fingers. And its a perfect match for your car body like other parts of your car.
2. Super Night Vision
You must check for night vision capability feature since driving at night can be super challenging and you will need a clear view. For the dash camera, what night vision does is increase view automatically under low light. By detecting the lack of light through its video sensors.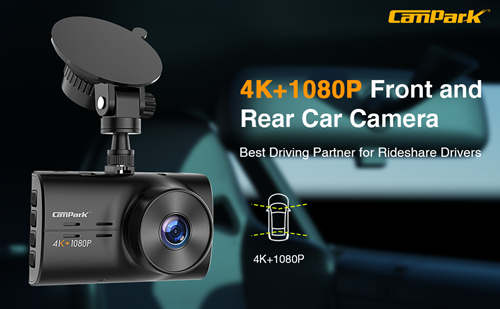 As the license plate of the vehicle in front is no clearer, this feature help you pick up details of people who are around your vehicle in darker areas. This feature can also works on both the front and rear cameras.
3. Waterproof  Backup Camera
Waterproof rearview camera provides you with the clear image of what's behind your car. You must opt for a weather and shock proof camera. This feature will ensure that your camera stays intact in heavy rain and extreme weather conditions.
4. 24/7 Parking Monitor
When you park the car in unsafe area or park for days, in that case now you don't have to woory. The backup car camera can also standby after parking. When shocking is detected, the camera will turn on and take a video.
It is always important to consider a few things before you buy a rear view backup camera. Whether you opt for a hard-wired or wireless set-up, making a smart choice is very important.