Campark provides a variety of high quality sports action cameras for outdoor enthusiasts. 

The NEWEST Campark Dual Screen action camera X40 is not only equipped with normal features like touchscreen, EIS, remote control and 40m waterproof case, but also has a front color screen which is designed to satisfy your selfie needs.
Specifications:
4K 20MP/ Dual Screen/Touch Screen/ Remote Control/ EIS/ 8X Slow Video/ 40M Waterproof Case/ Loop Recording/ Lapse Video/ Slow Motion/ Burst Photo/ Timer (Selfie Mode)/ Micro USB
Warm Tips:
1. Remote control is NOT waterproof, please do not take the remote underwater.
2. Support class 10 or above, 8-64GB micro SD card (NOT included). Please FORMAT the card in the camera before using. (This gopro type camera doesn't have internal memory)
3. The sound effect will be influenced in the waterproof case. Please do not put it in the waterproof case for a better sound recording.
4. Dual screen cannot be used at the same time. Please press and hold Down button for 3 seconds to switch between the front screen and the back screen.
5. Recording Time: Each battery for 1080P/2.7K About 180 minutes, 4K About 90 minutes.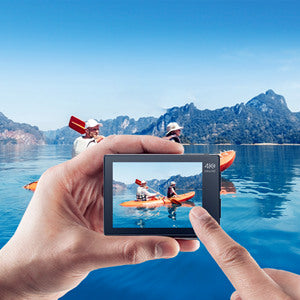 2.0" IPS Touch Screen
The 2 inch responsive and intuitive IPS touch screen, combined with the advanced and humanized operating interface, ensures you to operate the camera with ease. Setup, replay, save and delete videos/photos in a second.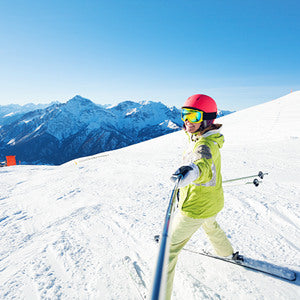 Ultra HD 4K/20MP Camera
Campark X40 action camera features ultra HD 4K video recording. You can capture stunning 4K 30FPS/2.7K 30FPS/1080P 120FPS video to recall your adventure with sharp and clear video quality.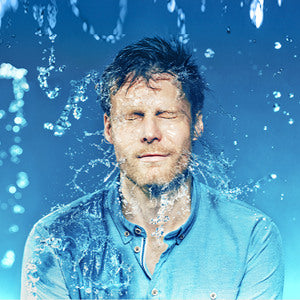 Slow Motion
Shooting in slow motion gives you a fun new way to look at daily things. The exaggerated effect scene after using slow motion will make you feel different and exciting.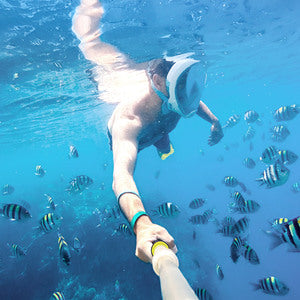 131 Feet Underwater Camera
With the upgraded waterproof case, you can discover the underwater world down to 131FT/40M, ideal for outdoor activities such as fishing, swimming, water skiing, boating, surfing, etc.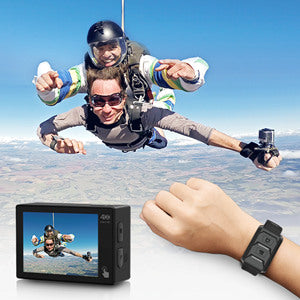 2.4G Remote Control
With a wrist wireless remote control, you can easily control the camera when doing motor cycling, hiking, cycling or self recording. The remote control distance is up to 10 meters.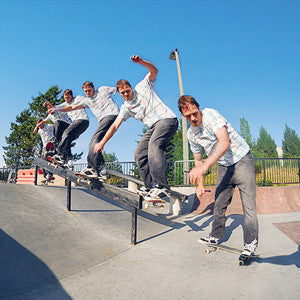 Burst Mode
Burst mode can freeze the instant changes that the human eye cannot see. Never miss any wonderful moments. Take several pictures (3/5/10) in succession by pressing the shutter. button. You can recording the trajectory of moving and get the best shoot.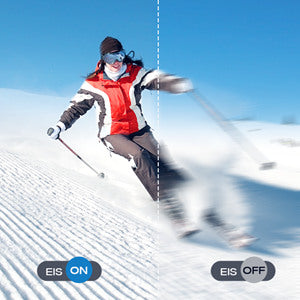 Smooth Video Stabilization
Advanced 6-axis gyroscope design. EIS function delivers smooth videos and pictures, ensuring a great experience for fast-moving objects. Campark X40 action camera records smooth, steady video whether you're skiing, snorkeling or chasing your dog around the yard.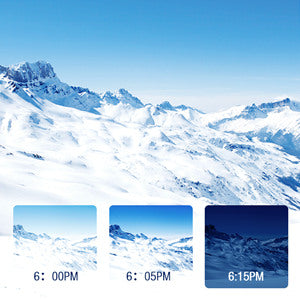 Time Lapse
Time lapse video creates video from frames captured at specific interval. This option record regularly, intermittently, and reproduce the slow changing process of the scene with a significantly changing image. Ideal for taking pictures of the passing of time, such as sunrise and sunset, flower sprouting and blossoming, the rhythm of the city, etc.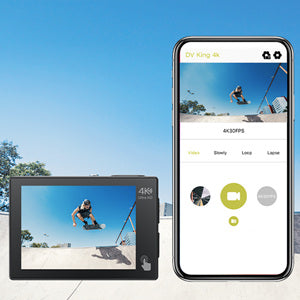 WiFi + APP Connection
nection Say goodbye to the traditional way of uploading pictures, now just connect your phone to your camera via Wi-Fi and share your joy in one click! Turn on the camera wifi and connect it with your mobile or tablet by app DV KING 4K. It allows you to monitor in real time, review and download videos/photos to mobile. You can also hook up the sports cam directly to your TV via HDMI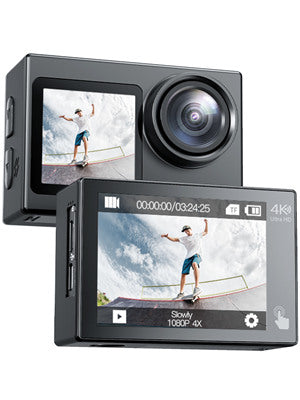 Specifications:
Video Resolution: 4K/30fps, 2.7K/30fps, 1080P/120fps 60fps 30fps, 720P/240fps 120fps 60fps 30fps
Photo Resolution: 20M;16M;13M;8M
Image Format: JPG
Wi-Fi Connection: Android/iOS Supported(8-15 meters)
Waterproof Depth: 40M
Battery: Two 1350mAh Li-ion Battery (Included)
Micro SD Card: Support class 10 or above, 8-64GB micro SD card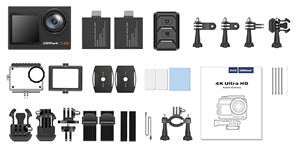 Package including (Most accessories are compatible with gopro):
1x Campark X40 4K Action Camera
2x 1350mAh Battery
1x Waterproof Case
1x Remote Control
1x Bicycle mounting kit
1 x Helmet mounting kit
1x USB Cable
1x User Manual