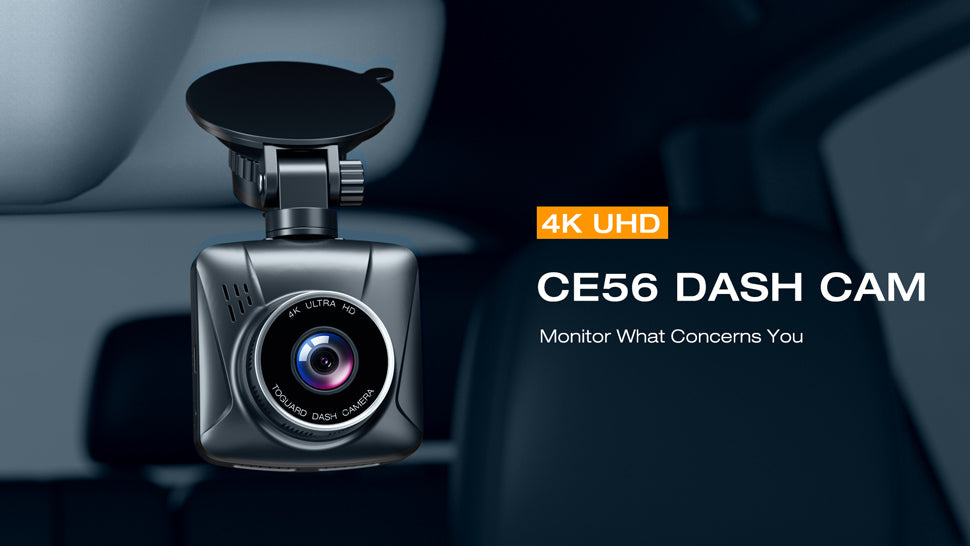 About this item
【4K DASH CAM with WIDE ANGLE LENS】Front dashcam with a 2 inch LCD display, 6-glass 170° wide-angle HD lens dashcam simultaneously records front camera at 3840x2160p resolution, which captures the car's license plates and road signs in a super clear definition from distance, and provides sharp high-quality videos/images and powerful evidence in case of an accident.
【WHITE BALANCE】This dash camera is equipped with white balance technology, adjust the white balance according to the surroundings to get the best color effect, record true colors, sharp, reliable quality videos/images even in bad weather. Automatically / Sunny / Cloudy / Incandescent / Fluorescence are available. We recommend setting it to Auto for car camera.
【GPS for TRACKING ROUTE and SPEED】This dash cam comes with an external GPS module, which records real time GPS coordinates in the video file after you set up the correct timezone and DST or not, so you can view your driving route, time, date and speed when you playback the footage on the Dash Go player.
【LOOP RECORDING & G-SENSOR】Seamless loop recording will record the video clips continuously and overwrite the oldest clips to ensure the SD card will never fill up. G-sensor function(built-in acceleration collision sensor) will automatically lock current video in driving recorder when there is a sudden shock/collision, which provides proof in case of an accident claim.
【24H PARKING MONITORING & CUSTOMER SERVICE】Parking monitor functions as a surveillance camera system while parked. The dashcam will be activated and start recording a 15-second video after detecting vibration, ensuring your car's safety. The customer-centric professional customer service team will work on fixing any issue about dashcams within 24 hours, and become a good brand that makes you satisfied.
Why Choose Campark CE56 Dash Cam?
3840x2160P resolution: Deliver clearer videos and images even at high speeds, restore the most realistic scenes.
360° suction cup bracket: Capture of the details and can present the road perfectly.
GPS tracking: Help you record the driving track and speed in real-time and can playback the driving path as well as video.
Guard your safe: Parking Monitoring & G-sensor becomes an Independent Witness of the Car with its 24-hour safety.
This 4K GPS dash cam must be plugged into the car charger when recording.
If press the menu button, it doesn't display the menu of the system, please press power button to pause recording firstly.
Please set up the correct TimeZone and DST or not before using it.
We recommend using brand Class 10, 16GB-32GB micro SD card (Not Included).
Please format Micro SD card to MOS-FAT32 and not ExFat on your PC, then format it again on dash cam.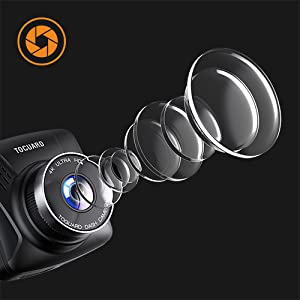 6-Glass FHD Lens
The front dash camera features an F1.8 large aperture 6-glass lens that captures every detail of the whole road in front of you from the edges of your windscreen in flawless high definition, even at night or in low light. The video resolution is 2.7K by defaulted. Please adjust the resolution to 4K before using it.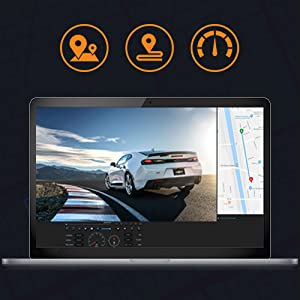 GPS Tracking
Features GPS logger, the dash cam accurately tracks your driving location and speed. When the videos are played on the computer by a player "dash go", a simultaneous Google map view will show your car's location, driving route, and driving speed. NOTE: only support windows system. Please set up the correct TimeZone and DST or not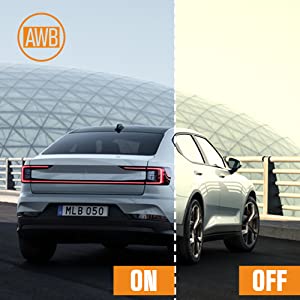 2160P & White Balance
Full HD 2160P car camera features white balance, which gets the best color effect, records true colors, sharp, reliable quality videos/images even in bad weather. Automatically/Sunny/Cloudy/Incandescent/Fluorescence are available. We recommend setting it to Auto.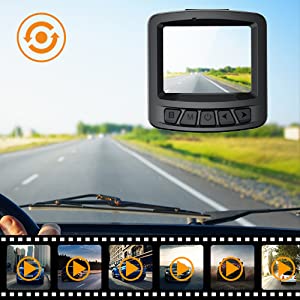 Loop Recording
This front dash cam features a relable continuous loop recording that it can automatically overwrite the oldest footage, so you don't need to worry about your memory card running out of space. Note please: Once the cam stop looping recording, please check whether there're many locked files, then format them to keep recording.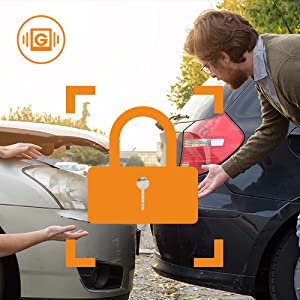 G-sensor for Emergency Recording
Loop recording allows dash cam continually recording videos and overwrites the oldest one. Once any collision is detected by G-sensor, the dash cam will start to record a locked video that it won't be overwritten in loop recording. It can be used as evidence and insurance claims during car accidents.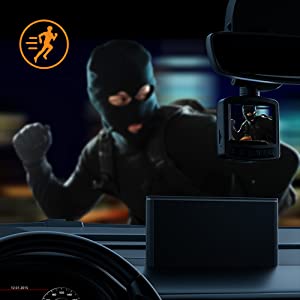 Parking Monitor
The parking mode monitors your car's surroundings while the car is parked. The dash cam will be automatically powered on to record a 15s locked video once the G-sensor detects any vibration, which keeps an extra eye on your car.
What's in the Box?
1* Dash Cam
1* Car Charger
1* Mini USB Cable
1* Suction Cup Mount
4* Cable Clamps
1* Plastic Crowbar
1* User Manual