Navigation
Everyone asks themselves this same question when it's time to upgrade anything - is it worth it? In this situation, this question is "What is the difference between the 1080p/60fps and the 4K/60fps and is it worth it?" That isn't a decision I can make for you, but what I will do in this article is highlight the bigger differences and improvements so that you can make an decision which one gonna matches your needs…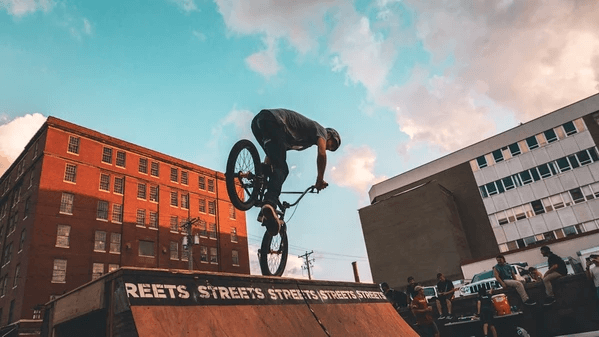 1080p 60 fps vs 4K 60 fps
For daily usage 1080p 60fps should be the best. But while shooting in 1080p 60fps gives you a smoother video, you would feel an unrealistic feeling because it's too "smooth". The standard for movies is different. So it also depends on the context of the video if you want to have a higher or a lower fps.
While, Shooting in 4K could be future-proof, so if you are thinking to get a 4K display in the future when it becomes the standard, that's an benefit for valuable shots.
Also, 4k allow you to crop the video, which gives room for post processing or further digital stabilization.
When we think about the differences, there are several types of question pop up in our mind like….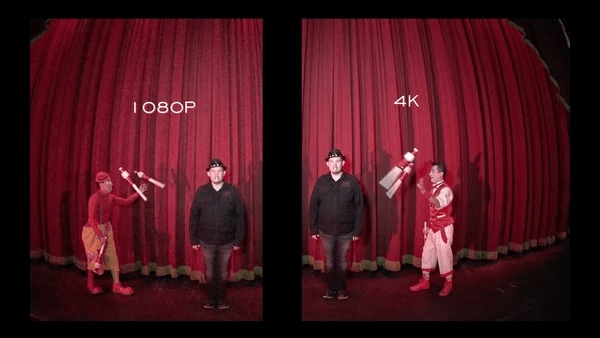 When we accidentally shake a few times while we were shooting? Then what?
You don't need to be worry. Because after removing the jitter, the 1080P output is still perfect.
When we used a fish eye lens, the distortion is too big to eliminate it? Then what?
Then the big distortion correction is reduced to 1080P output is still perfect.
So, when you are shooting with 1080P, then in the process of shooting, accidentally losing pixels, then it may only output 640P, terrible!
And even if there is any dissatisfaction, the screen can be cut at will, recomposed, or intercepted as part of the second scene. The degree of freedom is very flexible.
What is 4K/1080P?
The two concepts of 1080P and 4K.
1080P: 1080 refers to 1920 (long) x1080 (width) pixels, and P refers to progressive scan
4K: refers to the resolution of 3840x2160 because the standard is different, this value will be different, but 3840x2160 this resolution is the same as the 1920x1080 ratio of 16:9.
So, let's discuss this for the time being. In terms of the number of pixels, 4K is four times that of 1080P.
The 4K camera is a camera that can shoot 4K resolution video.
Note: That it is a video, not a still image. Because 4K is only 8 megapixels, long ago digital cameras, and even many high-end mobile phones, can shoot still images that exceed or exceed 8 megapixels.
A camera with a normal recording function usually provides resolutions such as 1080p (1920x1080) or 720p (1280x720). Whereas, 4K is limited by the computing power of the camera chip, and second is limited by the writing speed of the storage medium.
What is the importance of the camera's 4k video capture function?
Let's have a look on some significance facts about /60fps and 4K/60fps:
"Super-sampling", said that the current network is still mainly transmitting 1080P video, so if you have a 4K video on hand, we can get it sharper than straight-out 1080P by down-converting it to 1080P video ( Clear) picture.

Noise reduction, by down-converting to 1080P, "fusion" four pixels into a "super pixel", the noise generated by the camera due to "noise" can be well controlled, although not completely eliminated, but Straight out 1080P is better.

Stable in the later stage, because the non-linear editing software is stable by cutting the video. If the video is 1080P in the previous stage, and then cropped, the picture quality will definitely be lost. But if the 4K video is stable, down conversion to 1080P is naturally much better.

Button image, more pixels make the edge of the button image become more delicate and the transition is more natural and more refined.

Reconstruction map, because there are four times the 1080P pixels, so even if you zoom in 200%, you will not see obvious image quality loss on the screen, so you can have a big time in the case of ensuring image quality. Adjust the space.

Better color palette is limited by a variety of reasons. Whether it is 4K or 1080P video, most camera recorded video color samples are 4: 2:0 8bit video, which is for later adjustment. Color is actually very unfriendly, it is easy to color blocks when grading, but 4K 4:2:0 video can be down-converted to 4:4:4 1080P video. Although with real 4:4:4 10bit, there is still a gap, but the gap is not particularly obvious.

But if you have a whole knowledge of processing 4K and displaying 4K, then the meaning of 4K will be even greater for you, and the better quality and experience will always be good for you.
So, now that you have gained an idea about the frames per minute and resolution, using your camera will be easier than before as you will know which resolution will be better for you at certain point of time.
For action sports enthusiasts who like to share their adventures online, a Wi-Fi action camera is a must have accessory. It is recommended to try this 4K WiFi & charging remote control waterproof action camera.

All of the best budget action camera described above are excellent value for money and ideal considerations for those on a budget. While price is an obvious factor when purchasing an good action camera, ultimately, your choice of camera should come down to its suitability to the job at hand.
While slower actions like biking and snorkeling will be better with the 4K version, fast actions like skiing and running will turn out just excellent with 1080P version as both comes with 60fps rate.
If you're interested in camera products, we recommend checking out Campark collections of trail camera, security camera, dash camera, and action camera. Our impressive selection includes models that are perfect for outdoor adventures or home security needs. 
Read More