About this item
【20MP Pixels and 1296P Resolution】: Trail camera high-definition 20MP 1296P camera parameters, giving you a more different photography experience. Of course, you can also set other different parameters according to your own needs, and more parameters are waiting for you to experience
【APP Remote Control and WiFi Connection】: The game camera has its own hotspot, you can download the APP through your mobile phone, connect to the trail camera's hotspot, remotely view the pictures/videos obtained by the camera and set the trail camera, you only need to stand in the WiFi connection range Inside. (Please scan the QR code on the second picture to download the APP!)
【Super Night Vision】: H80 trail camera with 38pcs 850nm infrared LEDs, even in the dark night, it can still work normally, taking pictures of night scenes (black and white at night)
【120° Super Wide Angle and 0.3 Second Trigger Time】: The trail camera has 3 PIR infrared sensors, 120 degree super wide range shooting, and 0.3s trigger time, bringing you better pictures and videos
【IP66 Waterproof】: The trail camera is made of stronger materials and more durable. IP66 waterproof allows it to adapt to more severe weather, such as rain, snow, sand and dust. This is definitely a good gift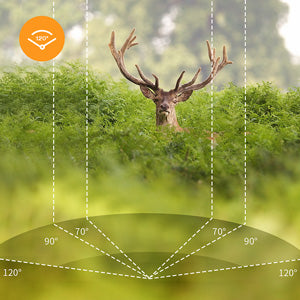 120° Monitoring Angle
120-degree detecting range allows your to catch the excellent moment of the wildlife.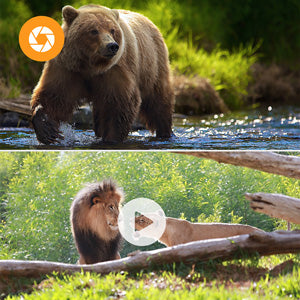 20MP Image and 1296P Video
Featuring 20MP picture and 1296P video resolution, Toguard H80 trail camera help you capture vivid characteristics of wildlife and show the most primitive pictures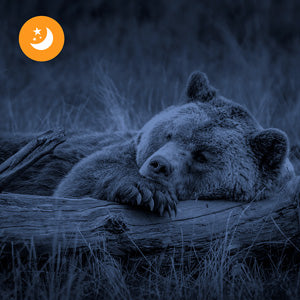 Advanced Infrared Night Vision
With 38 pieces 850nm infrared LEDs and 66FT/20m Detecting Range, the hunting camera can clearly show behaviour details of animals at night, in addition these infrared LEDs without flashes will not scare them on unique moment.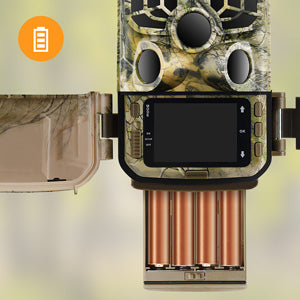 Battery Compartment
Press the button on the bottom to open the battery compartment. Easy to replace the battery for the camera.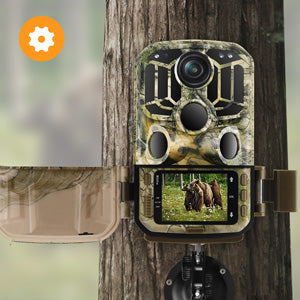 Front LCD Screen
The LCD Screen and set up button is in the front of the camera, it's convenience to view the pictures and videos and change the setting.
Note:
Due to the update and maintenance of the camera software, you can scan the QR code picture on the webpage or contact us to obtain the application. Just download the application "Hunting cam pro".  After opening the application, please connect to the trail camera through the guide:
Step 1: Turn on the trail camera WiFi via the ON switch of the remote control;
Step 2: Use your mobile phone to connect to the hotspot of the trail camera;
Step 3: Return to APP to set or view pictures/videos.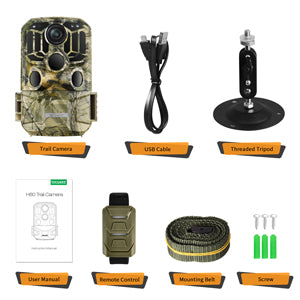 Parameters
Image Resolution: 20MP/16MP/12MP
Video Resolution: 1296P/1080P
Trigger Time: Up to 0.3 seconds
IR LEDs: 38*850nm Infrared LEDs
Detection Angle: 120° Monitoring
Waterproof: IP66
Packing List
Wildlife Camera ×1
USB Cable ×1
Instruction Manual ×1
Mounting Belt ×1
Wall Mount ×1
Screw ×3