How about the Campark T180 Solar Powered trail Camera? Is it worth buying? Can it be selected to the list of best solar powered trail cameras in 2022? I will give an honest review of it in terms of all aspects of its performance and my experience with it. --- From an honest review of the T180 Solar Powered Hunting Camera.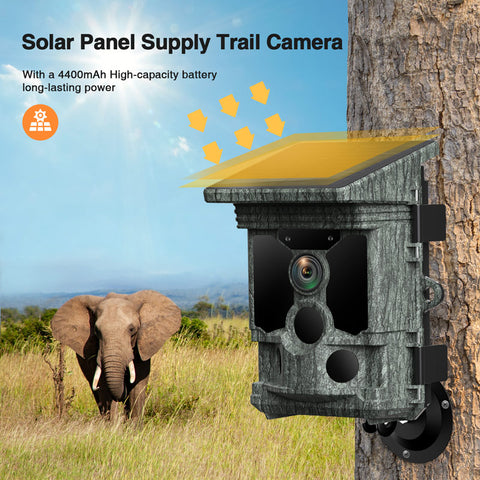 Solar Powered trail Camera
It is a stand-alone solar-powered trail camera that converts light energy into electrical energy, which can be stored away. When it comes to extreme weather, solar energy can not power the situation, the battery can be continuous power for the camera. This is its most attractive feature. With solar panels, there is no need to struggle with power problems, and you can save a lot of batteries. This is very friendly both to the wallet and to the environment, a setup I really like.
Some people may say that they can buy another solar panel to install to achieve the same effect. I would say this is very different because the concealment is not enough. Imagine an animal seeing a black piece hanging next to a tree, more or less alerted, thus making it difficult to capture.
But it should be noted that if the camera is placed in the bushes or thick woods, the advantages of solar panels will also be diminished. So you need to give good consideration to the placement when you install it.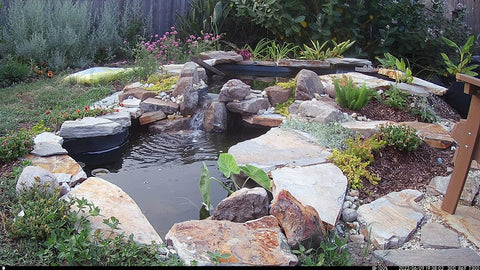 36MP pictures and 4K video
The video quality is really the clearest I've seen in most trail cameras, no pun intended. The video quality is very good, with just the right amount of light, so you don't have to worry about overexposure. The picture is fine and not grainy. Also, it has a 48dB sound capture microphone, the sound is recorded together with the video recording, and the sound quality is good. If you are looking for a realistic picture, this I highly recommend.
But because the higher the quality, the more memory it needs to occupy, taking into account the memory problem, in the pursuit of video quality remains the same, it is recommended to adjust the sensitivity. Otherwise you no longer worry about whether it has power, but whether it memory is full.
Sensor
Sensors are an important part of any tracking camera as they detect any motion to initiate image or video capture. campark T180 it has a central sensor with a detection angle of 60 degrees and two side sensors, each with its own 30 degree detection angle. In total, the three PIR sensors give the T180 a detection angle of 120 degrees and a detection range of 65 feet, so you can say it has a wide detection range. Because of the memory issue I mentioned earlier, the sensitivity of the PIR sensitivity can be adjusted. There are high, medium and low, 3 sensitivity settings can be selected in total. But this is similar to the detection range of most hunting cameras. It wins in the freedom to choose different sensitivity settings, more adaptable to different environments.
0.1s trigger speed
This tracking camera has one of the fastest trigger speeds, which can reach an amazing 0.1 seconds. This is an impressive speed, especially since a large number of tracking cameras still only have a trigger speed of 0.3 to 0.5 seconds. This is also very impressive.
WiFi Bluetooth capability and support for mobile app control
Part of the appeal of the Campark T180 is the Wi-Fi and Bluetooth connectivity. You can use a free app to connect to the camera wirelessly. The app is also available for Android and iOS devices. Once connected to the camera's WiFi, you can use the app to view and download photos and videos taken by the camera as well as change the camera's settings.
However, there is a distance requirement for the mobile app to connect to the camera via wifi. I have tested the farthest distance can only 10 meters. You can only log in within 10 meters to connect to the APP to download the time comment and change the settings. But for the camera installed in high places, this feature is very good, you can avoid the trouble of climbing trees. However, it comes with a 2.0-inch color LCD screen that allows you to preview captured images and videos in the field even without using a smartphone app.
Continuous shooting mode
The shutter speed is adjustable, allowing you to choose from 1/15, 1/20, and 1/30, which are the default settings. You can set the camera to continuous shooting, which allows you to take up to ten photos at a time. In addition to the standard photo and video modes, you can also choose photo + video mode, which is my favorite. The camera takes a certain number of photos and then shoots video, which helps diversify the camera's shots.
IP66 Waterproof
It rained on the 3rd night after I installed it and I was very worried about it and if it would affect the machine. On the morning of the 4th day I went to check it and found that my worries were unwarranted. The camera had no water in it and was still shooting normally, this rain and fog had no effect on it, a waterproof rating I have certified and trust. I have encountered some hunting cameras advertised as waterproof, but the actual inspection found that there were water droplets inside the lens.
Password protection
This feature is really a plus for this camera. You can set a password to encrypt this trail camera. Set up inside the settings, select the password option, enter the number you can remember, and you can encrypt it. It can not be used by unauthorized people. Even in the field others maliciously remove the camera, it is not available to them. Can do a good job of protecting personal property. Of course the most important thing is to protect the video and pictures, very good to do to protect the role of personal privacy. It is really hard not to be impressed by this feature.
The function settings have date/moon phase/temperature timestamp, timer, live playback and mixed mode to choose from; you can add more details to pictures and videos. And the camera is very compact, measuring 5.7 x 4.13 x 3.74 inches, which is very compact, especially when you consider that these dimensions include the built-in solar panel. the small size of the T180 makes it more discreet and easier to hide.
Unknowns
I've only had this camera in my hands for 2 weeks. I'm not sure how long the battery will last in rainy conditions. I did not replace the battery during this time. And it only rained for 3 days. But according to my observation, the battery is not a problem. Because the power level did not change during these 3 days. At the same time, I am not sure how durable it is, after all, it has not been in my hands long enough to know the limit of its working strength. I can't guarantee whether it can work properly in many extreme environments. Considering that the camera is designed to be tied to the trunk of a tree, it is equipped with a rope, so it is not suitable for mounting on tripods and walls. So the courtyard fence does not apply, please find a good tree. Finally the user manual is a little difficult to read, but this machine is easy to operate, so this problem can be ignored.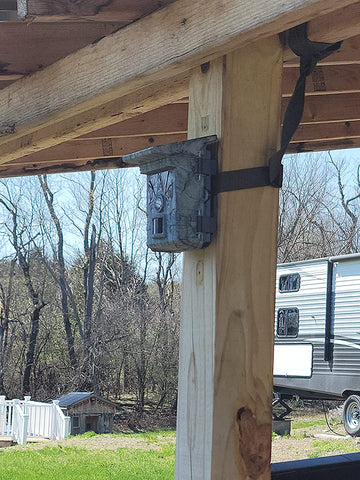 Summary
Overall, this camera exceeded my expectations and gave me a very good impression and experience with it. The picture and video quality is outstanding, it's simple to use, and it comes with its own solar panel. If you are looking for the ultimate in video and picture quality, this camera is highly recommended.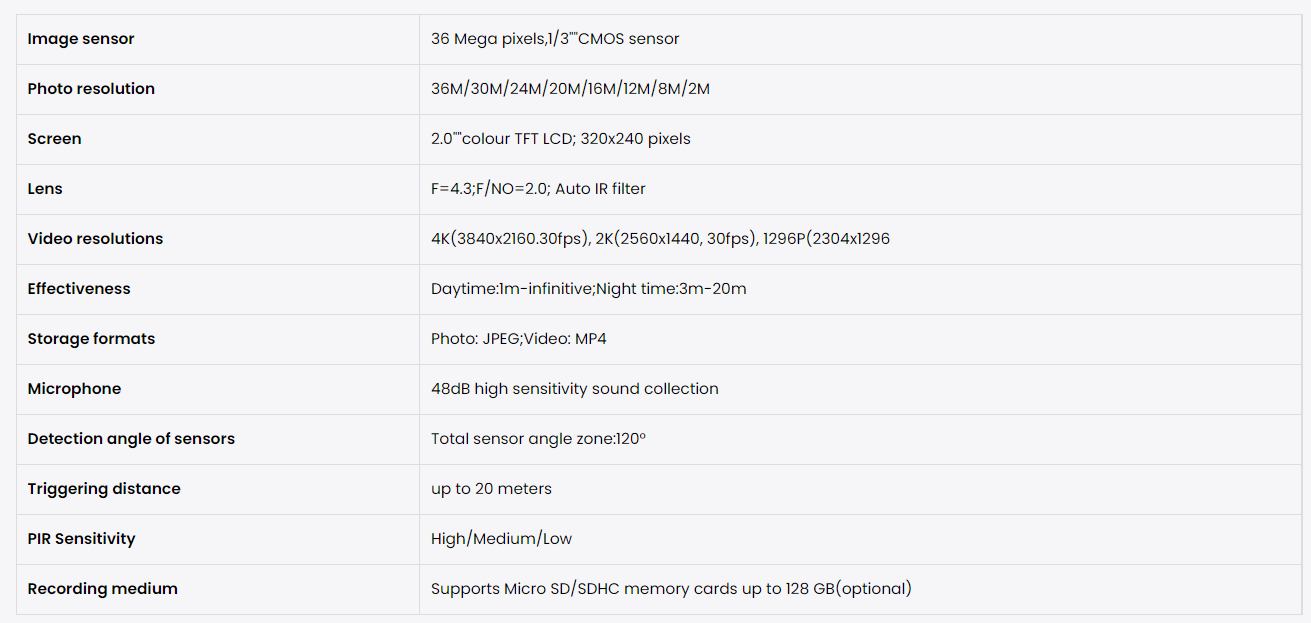 Read More