About this item
【Solar trail Camera】: The top of the camera is equipped with a solar panel that converts light energy into electricity, and a 2500mAh low temperature resistant battery can be placed inside the camera, which can convert solar energy into electricity and store it for continuous power supply to the camera. Or just add 4 AA batteries can also be used. Solar panel saves you more money on batteries.
【All Black Design】: Trail camera with all black design, easy to hide and not easy to notice. Perfect for hunting, wildlife observation and security surveillance.
【1080P video and 24MP image resolution】: the most advanced image sensor and a new generation of imaging technology and lenses to reduce blur, whether day or night, you can capture 24MP clear pictures as well as 1080P video with sound. Daytime color (night picture black and white) Built-in 2-inch TFT LCD screen, easy to view video and pictures at any time. Format is: AVI format. Video everywhere without light-emitting technology can make your camera unnoticeable at night.
【0.1s trigger speed】: Once the moving target enters the scanning range of the PIR sensor (up to 65ft/120°), it will trigger the camera to take photos/videos with a super fast trigger speed of 0.1s, so you won't miss any passing animals.
【Super Night Vision】: 22 850nm IR LEDs with glow-free invisible IR technology that won't scare animals and cause minimal interference to the game camera. Even in the dark of night, it can still provide 24MP in 1080P wildlife images and audio video.
【IP66 Waterproof】: Even in the worst weather conditions, even in rainy days can take amazing photos and videos.
【Other】 TC15 trail camera can be ultra-long standby for 8 months. Type-C interface. Support up to 32GB SD card / SDHC memory card. (sd card is not included)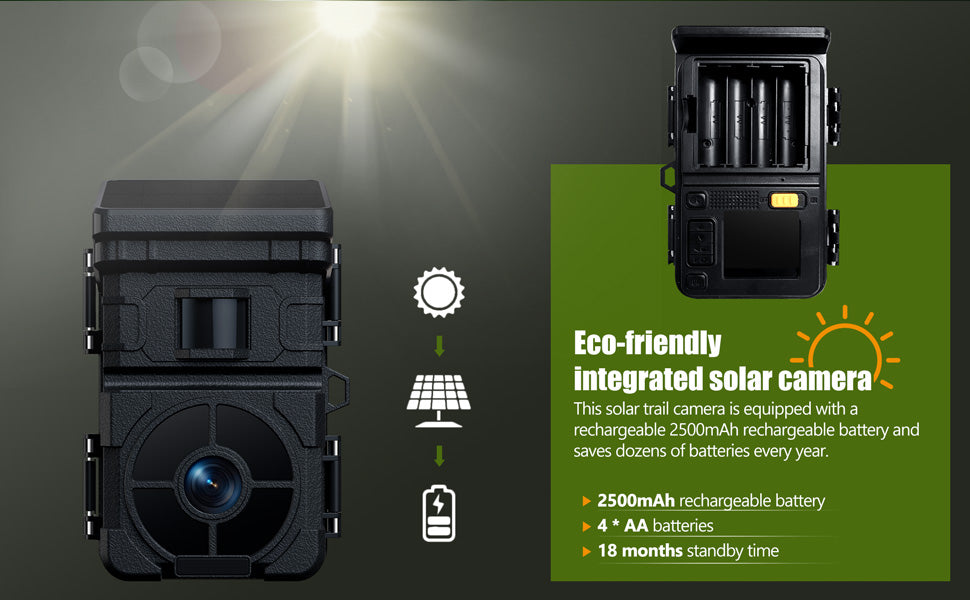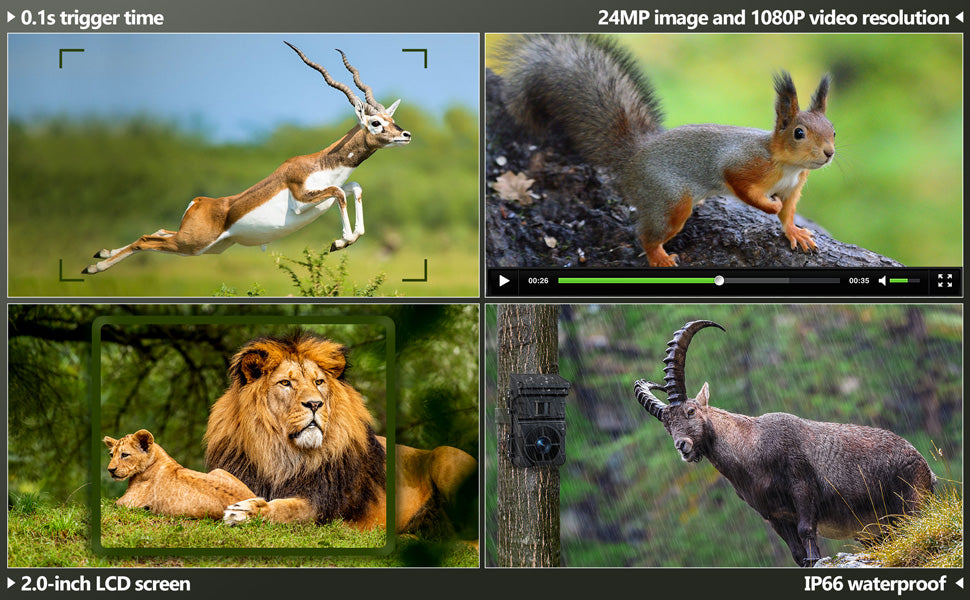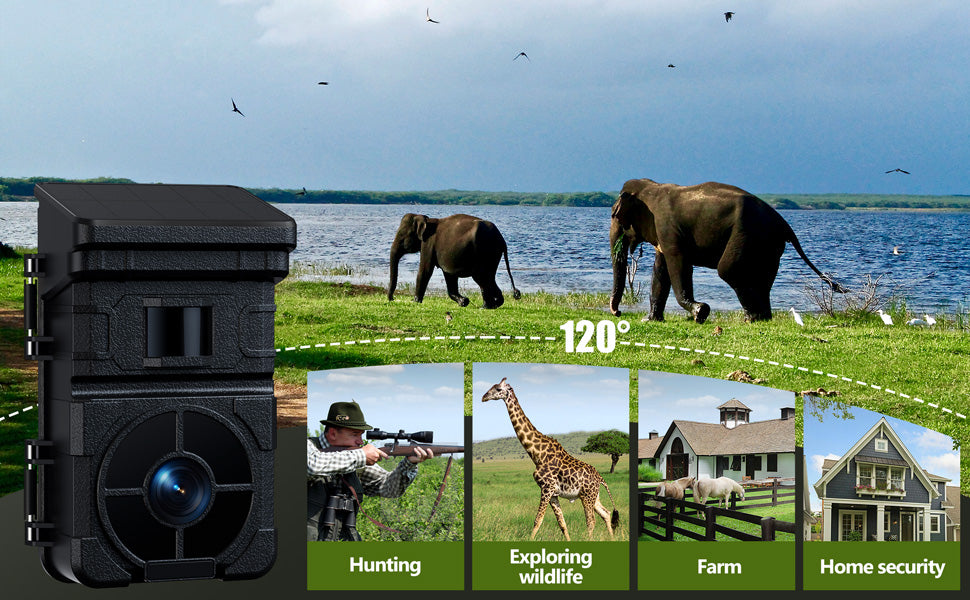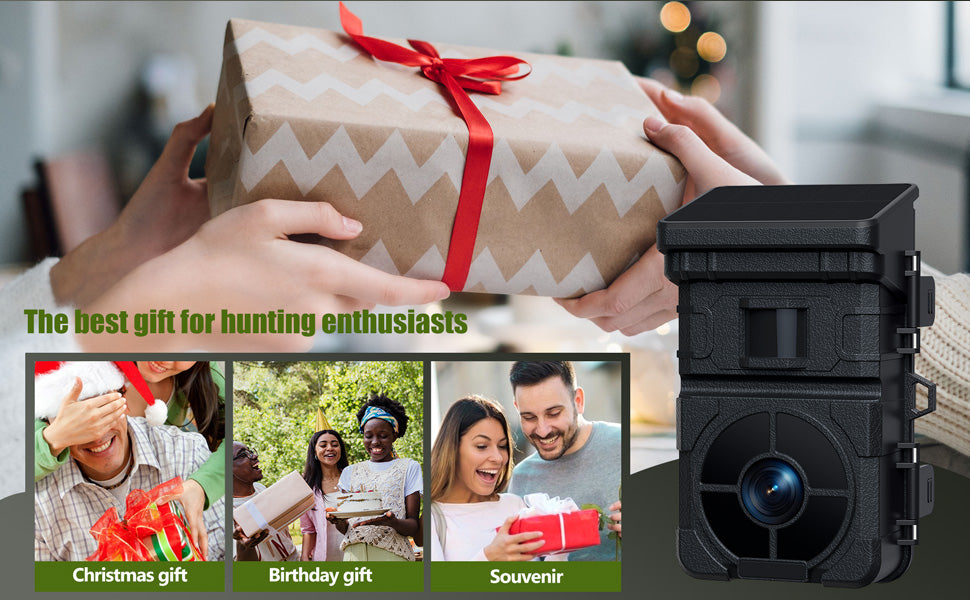 Package
1 x trail camera
1 x Type-C USB cable;
3 x screws;
1 x fixing strap;
1 x user's manual
1 x fixed metal bracket;