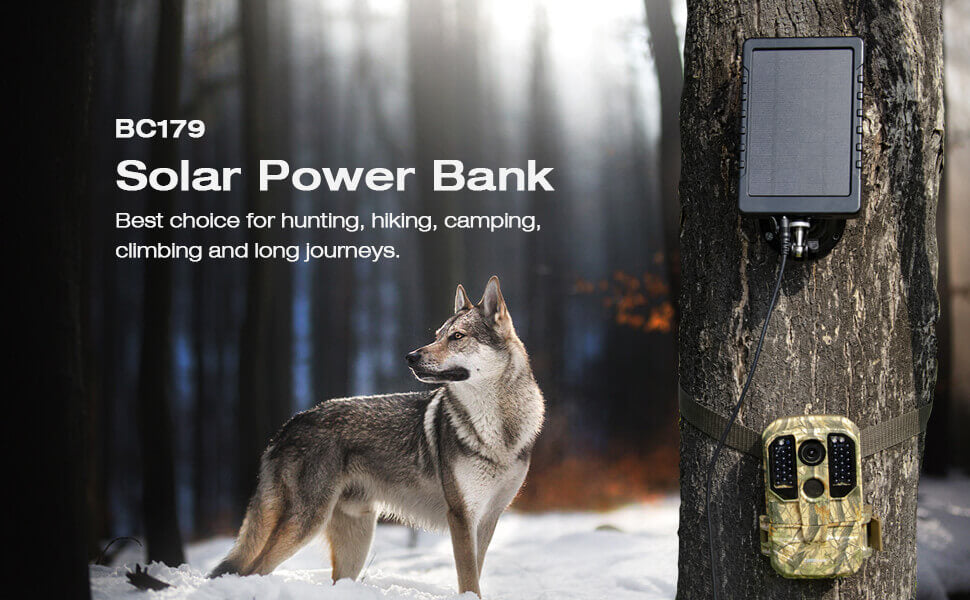 BC643 6V
/
3080
mAh 
is suitable for all trail cameras of Campark except
TC14 4G trail camera
; Campark BC643 Solar Power Bank Built-in Lithium-Ion Battery, No Batteries Required!
Please Note:
The nominal capacity of the battery is 7.4V/2500mAh. The total capacity is 18.5Wh when the battery outputs DC 6V, its actual power is 18.5Wh=6V/3080mAh.
Compatible with all Campark model trail cameras and another brand of DC 6V /2A trail cameras.
You don't need to waste time changing the batteries of your hunting camera frequently.IP56 spray- waterproof is designed for both indoor and outdoor use, be able to work with your hunting camera on a rainy day.
The operating temperature is between -20℃~60℃, no need to worry about extreme cold or extreme heat weather.
The solar power bank is designed with a sophisticated safeguard circuit, the power will automatically be cut off in the case of overload and over-discharge, protecting the battery and ensuring its long-term use.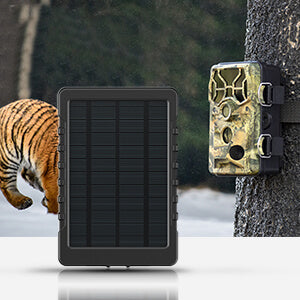 Compatible With All Trail Cameras
Designed specifically for outdoor trail cameras, compatible with all DC 6V /2A popular trail cameras. Connect the panel to your hunting camera, then place it outdoors.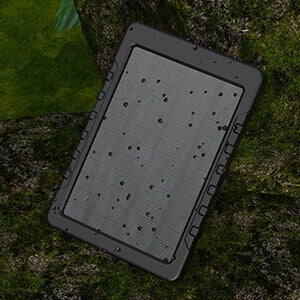 IP56 Waterproof
IP56 Waterproof protects the solar feeder light from rain, moisture, dust, corrosion, etc.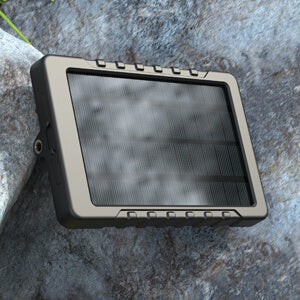 High Conversion Efficiency
Campark Solar Power Bank built-in 3000mAh Lithium Ion Battery. It is charged by converting solar energy into electricity during day time. Can provide years and years of consistent, free power.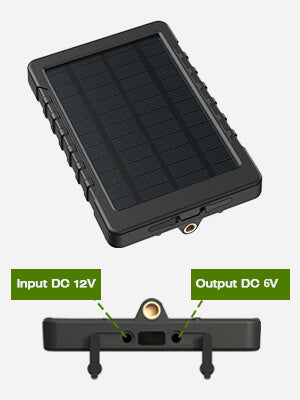 Specification:
Model No: BC643
Capacity: 7.4V/2500mAh=6V/3080mAh
Battery Type: Lithium-Ion Battery
Input voltage: DC 12V
Output voltage: DC 6V/2A Max
Power Socket: Φ3.5mm Connector
Waterproof: IP56 Spray-waterproof
Operation temperature: -20℃ ~ 60℃
Dimensions: 148mm*99mm*15mm
Warm Tips
The bracket should first be screwed into the tree your camera is attached to, at a point above the camera. Avoid placing it under branches that block the sun from reaching the solar cells.
The output voltage of the solar charger is DC 6V / 2A. Please check if your camera has an input voltage of 6V / 2A and an interface of 3.5mm.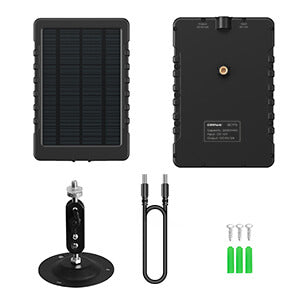 What's in the BOX?
1x Solar Power Bank
1x Power Cord
1x Threaded Tripod
1x User Manual Card
3x Screw