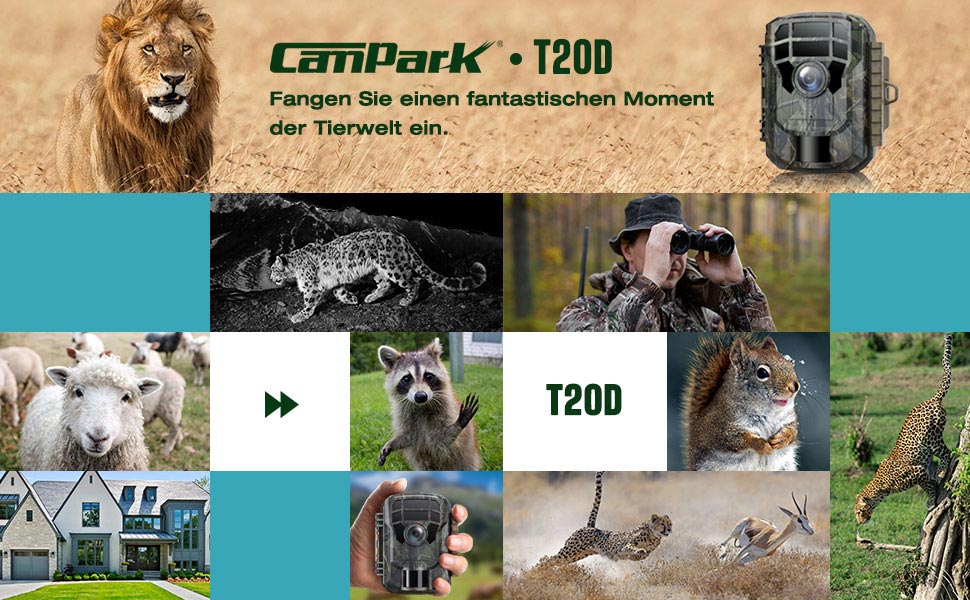 【More covert mini tracking camera】Hunting tracking camera with mini design, smaller than the palm of your hand, easy to hide. Non-illuminated infrared LED will not disturb animals, and you can take clear images of animals at night. (Note: black and white at night) It only needs 4 batteries to achieve the performance of the old product 8 batteries, it also supports solar panels for hunting cameras (not included).
【2.0 "LCD screen and 65ft/20M trigger distance】: The trigger distance is 60ft/20m, within 20 meters at night, the glowless night vision device records everything quietly in the dark. Animals are not easily aware of its presence. Fast instant trigger speed and distance can help you never miss every detail of incredible and exciting moments. In addition, the tracking camera is equipped with a maximum of 2.0" color screen, making it easier for you to set up the camera and view pictures/video.
【1080P video and 20MP photo resolution】: The HD lens of the mini hunting camera has been researched and tested. Available 20MP clear still pictures and 1080P video (video with audio), day (color), night (black and white), with higher color resolution and saturation of the 2.0" LCD screen, you can enjoy the magnificent scenery and listen to the vivid world of wildlife live.
【IP66 Waterproof and easy to set up】With good sealing material, the hunting camera housing has passed the waterproof test up to IP66, so you can use it on rainy or even snowy days. It is perfect for field shooting. The HD camera can also be used for home security surveillance, monitoring warehouses, and farm guards.
【 120° wide-angle lens and 3 shooting modes】 120° ultra-wide detection angle, 3 shooting modes: photo, video, photo + video. Free to choose according to your needs, each scene can be used flexibly.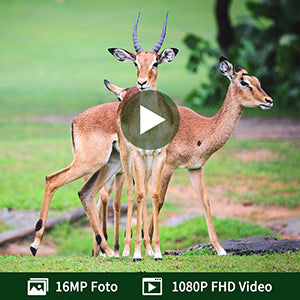 1080P video and 20 MP image
The small camera has a big world. It is small, but very delicate, with Campark 1080P video and 20 MP images, allowing you to enjoy the wonderful world of animals through super crystal pictures and videos.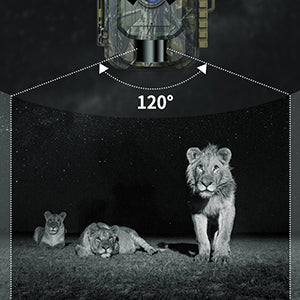 120° Motion Detector Angle
3 PIR Sensor brings an ultra-wide 120° detection angle to record nature's grand scale and broaden your horizons.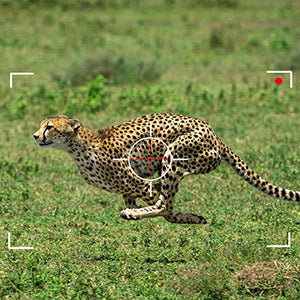 65ft/20M day/night vision distance
The game camera's 120-degree wide-angle lens provides a huge shooting range and IR LED for night shooting, sensitive and automatic IR technology for taking pictures and recording video at 65ft/20M day/night.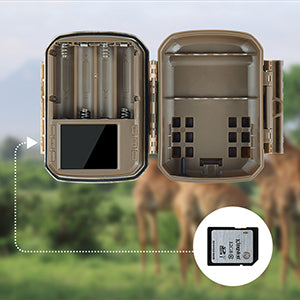 Mini tracking camera and 2-inch LCD color monitor
This tracking camera is smaller than other similar cameras. The mini size of the tracking camera is 70*105*40mm. it is portable. You can mount the tracking camera anywhere and it is not easy to be found. Although smaller than a regular hunting cam, it still has advanced features. Equipped with a 2-inch LCD color monitor for previewing photos and videos, camera positioning, and navigating menus for easy operation. Captures stunning wildlife images.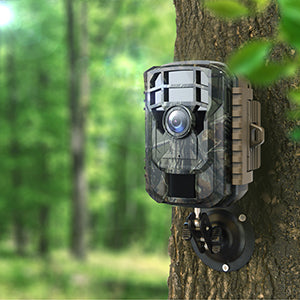 Easy installation + unaffected by rain
The camera can be easily mounted on a tree with the included mounting string. This trail camera has a waterproof rating of IP56. This case is rain and dustproof, so it can work in any weather. Even if there are raindrops on the surface of the camera, it will not have any effect.
Multiple uses
Home Security: The game camera can also be used as a home security monitor, which will be a multifunctional device. Hunting: The T20A-gray game camera is a very useful assistant for hunters to track animals. Wildlife Monitoring: Record unforgettable moments of the wildlife world with our T20A-gray trail camera. Garden Watching: Find out who is sneaking around your garden with this wildlife camera.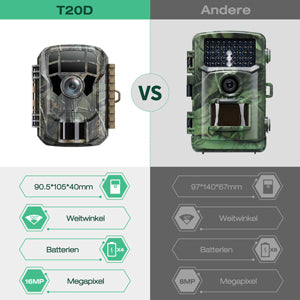 Specification:
Mini Size 70*105*40mm
Image sensor: 20MP CMOS sensor
Photo resolution: 20MP; 8M; 5M.
Video resolution: 1920 * 1080; 1280 * 720; 720 * 480; 640 * 480; 320 * 240
Detection distance: 65ft/20M
Warm tip: SD card and battery are not included in the package. It is recommended to use an SD card (Class 10 to 32GB).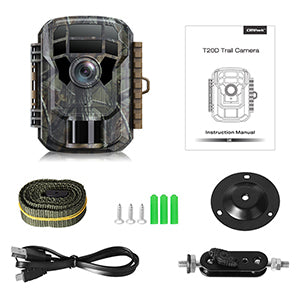 Package
1 x T20A-gray tracking camera
1 x USB data cable
1 x User Manual
1 x Mounting cord
3 x screws